Welcome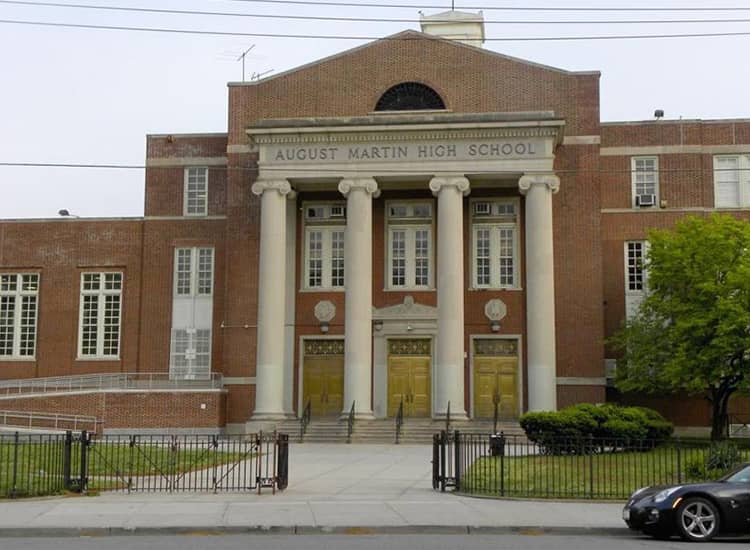 Named after the first black airline pilot in the United States, August Martin High School, located in South Jamaica, Queens, is the school where "dreams take flight." We serve over 350 high school students in grades 9 through 12.
At the forefront of a national movement focused on a holistic and comprehensive approach to education in urban centers, August Martin High School prioritizes student wellness, readiness to learn, personalized instruction, community partnerships, and family engagement. We understand that healthy minds, bodies, and relationships are critical components to leveraging better academic outcomes among high-need students.
A Message from Our Principal
Dear August Martin High School Family,
It is with great pleasure that I welcome everyone to our website. The August Martin High School is dedicated to the belief that all scholars learn in an environment that is safe and caring. We are committed to supporting students to "think big" and establish goals on their journey towards college and career readiness. We are in our third year of re-birth as a small learning community, one that serves the individual needs of all of our scholars. We take pride in nurturing strong, community relationships. I strongly believe that family and community partnerships are an essential piece in making a school whole.
AMHS is a community school that partners with our main community based organization Child Center of New York, which provides scholars with supplemental supports to target specific social-emotional needs thereby enhancing their learning experience. In addition, every scholar has an advisor who supports and guides them academically, emotionally, and socially. We believe in strong core values that develop our scholars into successful and active members of society.
I want to re-welcome all visitors to our website and encourage everyone to schedule a school visit to see, firsthand, the re-birth of a historic community school where great things are happening.
Rory Parnell
Rory Parnell
Principal
A Message From Our Superintendent